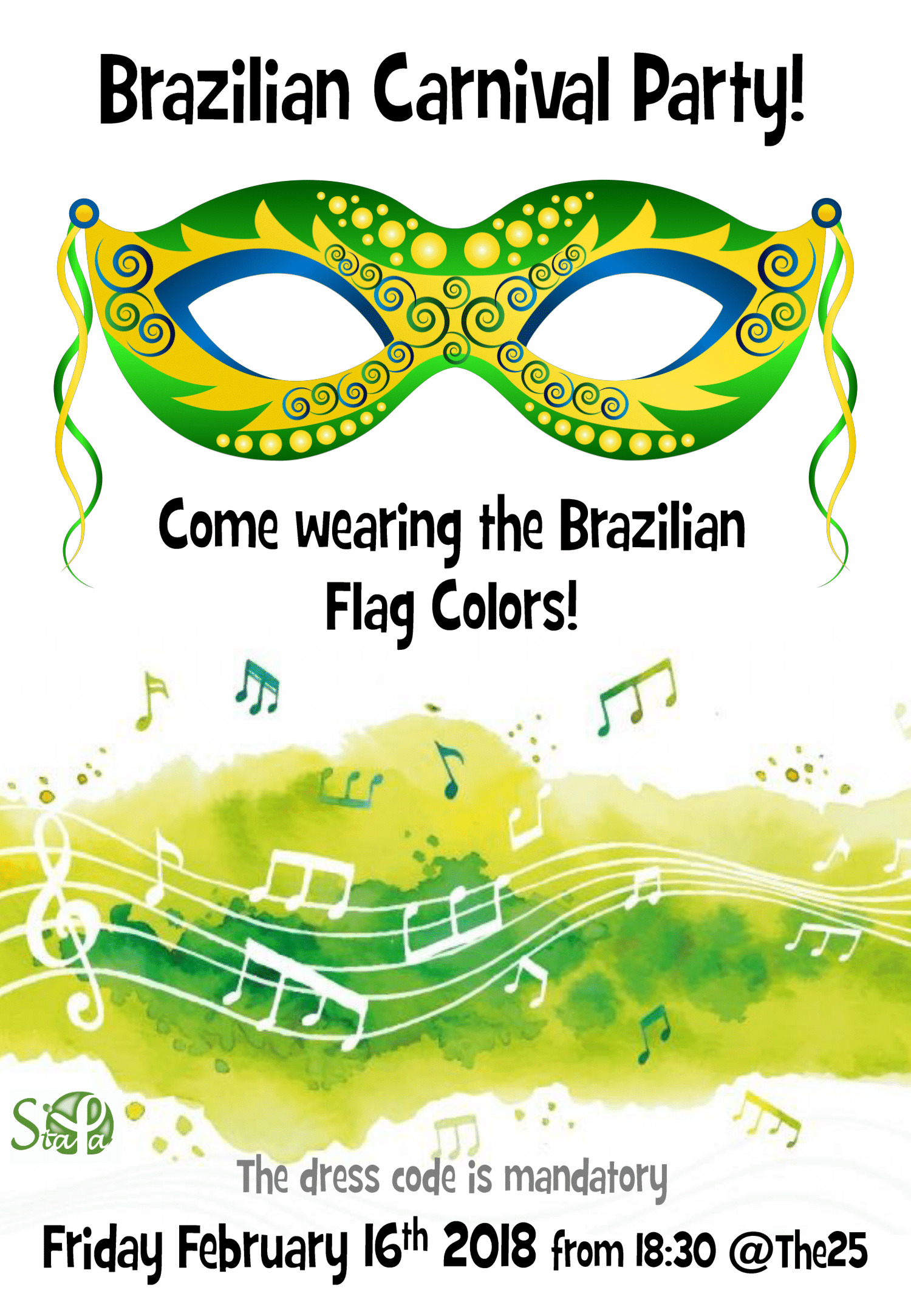 This year, our Carnival Party will be as colorful as the Brazilian flag!
Put your imagination to work and come dressed with the four Brazilian flag colors:
Green
, that represents the nature and the Brazilian rain forests;
Yellow
, depicting the wealth of this prosperous country;
Blue
, as our rivers and sky;
White
, expressing our desire for peace!
The dress code is required! Our idea is to make the 25th the most cheerful as possible!
We cannot bring the summer to Europe, but we will warm up the parisian winter with our ginga* and samba music!
With warm regards,
The Brazilians of Pasteur and StaPa 😉
*That secret ingredient, rhythmic soul, that je ne sais quoi that Brazilians possess is known as ginga. Ginga is a spirit Brazilians are born with; it's a walk, a talk, a way of life, and a vital ingredient to being Brazilian.