April 17, 2019 - 3D Printing in Biology
---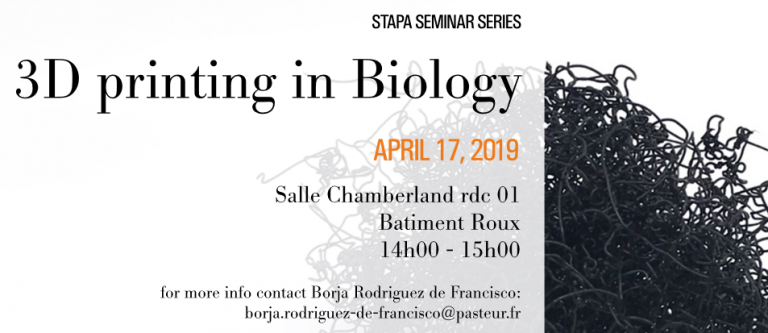 Graduated from ESME engineering School and from Strate Design School, Albane Imbert is now leading the FLIP (FabLab) at Institut Pasteur.
During her career she developed skills in different fields in engineering and design development. Then, she led different projects in informatics and interaction design, smart object for industry and art. In parallel, she gained interest in new technologies for prototyping and their applications to science and general public. Following the evolution of these technologies, she decided to join the Institut Pasteur to create the Fab Lab.The goal of this platform is to develop tools for innovative technological research projects. One main activities is 3D printing that help researchers to produce creative tools and resolve research questions.
The seminar will be followed by a visit of the FabLab.
Don't be shy to follow their work and progress on social networks or to push the door of the platform!